On the second day of Christmas
Koru gave to you…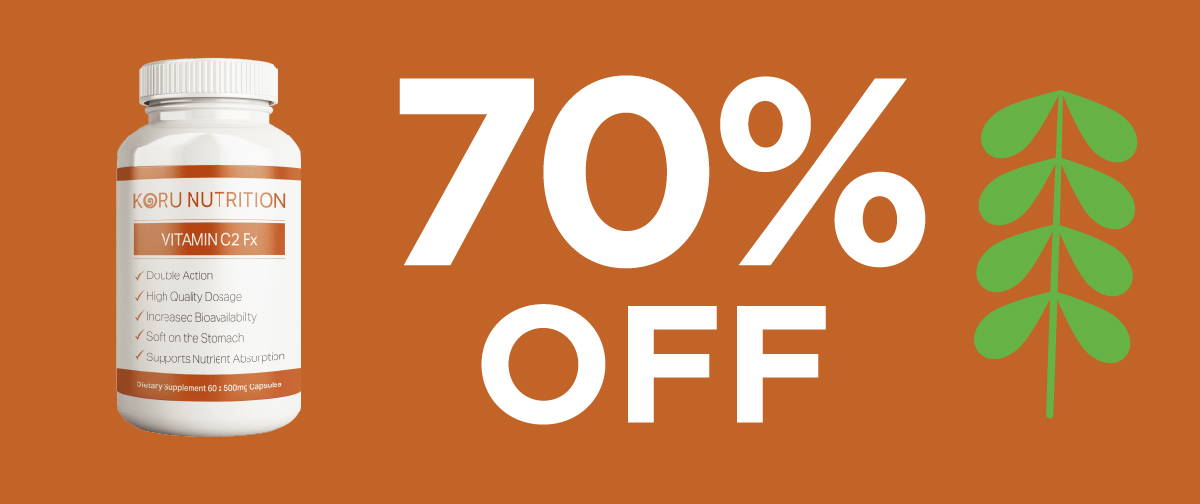 70% off Vitamin C2 Fx when you buy before midnight 4 December 2018. Offer limited to the first 100 people.
Just select what you'd like to buy, click checkout and simply copy the discount code

XMAS2
into the discount bar on the right-hand side of the checkout.
 
LEFT UNTIL OFFER RUNS OUT
Terms & Conditions
This discount offer can only be used once and applies to the total value of the order. Excludes shipping of $4.95 with orders under $100.
The discount only applies to any new purchase, and is not redeemable on existing orders or future subscriptions.
Offer expires midnight Tuesday 4 December 2018 and cannot be redeemed after this date.