On the third day of Christmas
Koru gave to you…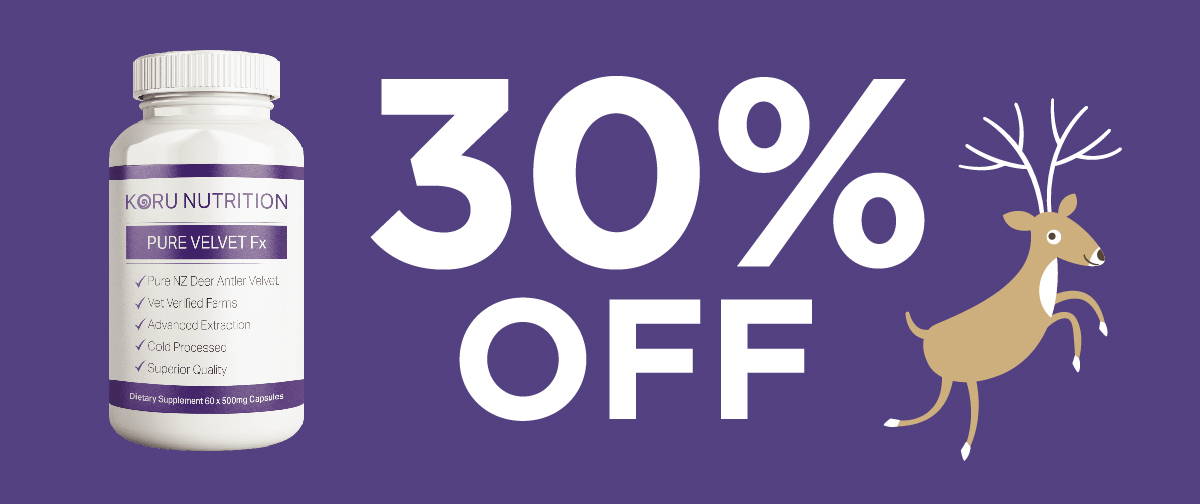 Up to 30% off Pure Velvet Fx before midnight on 6 December 2018.
Just select what you'd like to buy, click checkout and simply copy the discount code

XMAS3
into the discount bar on the right-hand side of the checkout.
 
LEFT UNTIL OFFER RUNS OUT
Terms & Conditions
This discount offer can only be used once and applies to the total value of the order. Excludes shipping of $4.95 with orders under $100.
The discount only applies to any new purchase, and is not redeemable on existing orders or future
subscriptions.
Offer expires midnight Thursday 6 December 2018 and cannot be redeemed after this date.