On the fifth day of Christmas
Koru gave to you…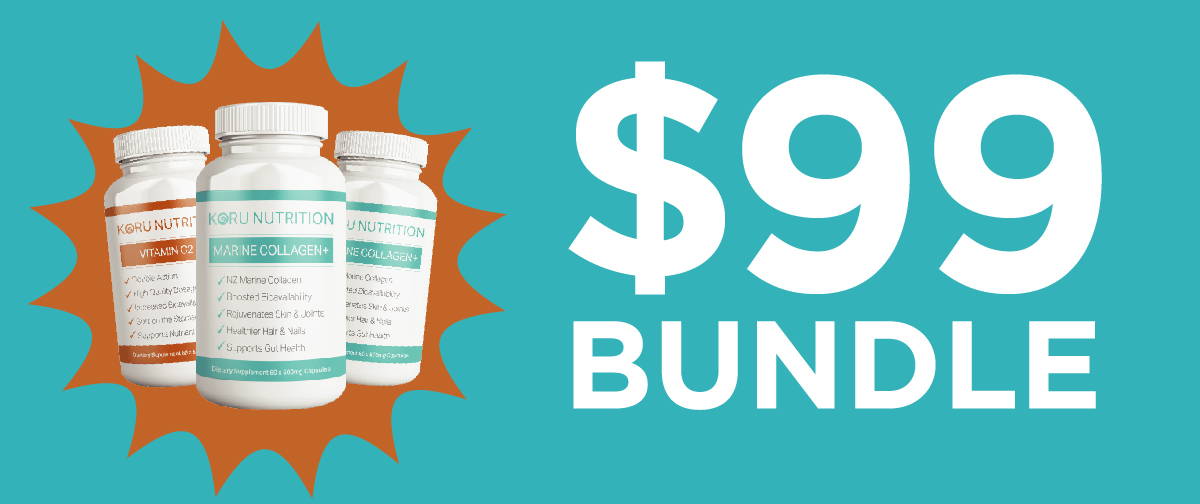 Two bottles of Marine Collagen+ and one bottle of Vitamin C Fx for $99 when you purchase before midnight 10 December. A fabulous gift to get you or a loved-one summer radiant!
LEFT UNTIL OFFER RUNS OUT
Terms & Conditions
This offer can only be used once and applies to the total value of the order. Excludes shipping of
$4.95 with orders under $100.
The offer only applies to any new purchase, and is not redeemable on existing orders or future
subscriptions.
Offer expires midnight Monday 10 December 2018 and cannot be redeemed after this date.